Excellent Service
We have a good reputation for N-registering airplanes in shortest possible time because of our efficient services and associates in Oklahoma, FAA base.
If you have any doubts, don't hesitate, just call or write us. We are always here to answer your questions!
N-Registration Balloon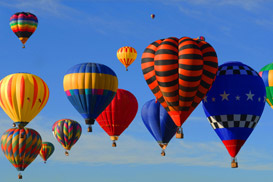 Call or Write us!
Tel +1 505 514 0321
Skype : detlili
"Extended Title Search" why is it so important
I want to say it once again more clearly: this is the most important investment you can do before deciding to buy an aircraft. You should definitely get an "Extended Title Search".
This provides you, in contrast to a "Title Search" not only with information on liens of third parties against your future aircraft, but also if there have been made some major repairs or alterations that would have affected the value of the aircraft. These could probably come from previous owners and the current seller may not be aware of it. Such circumstances could make the aircraft almost impossible to sell because of horrendous costs in the future.
We can do this aircraft "Extended Title Search" for you and evaluate it, mostly the same day. With older aircrafts the file could be sometimes more than 150 pages long. You can also get from us the necessary and useful forms. I always warn to see the future aircraft through rose-coloured glasses. Sometimes the second, third of fourth plane is the better choice.
Trust me, I am not only a pilot but also an aircraft inspector. Benefit from my experience!
Our Services
- FAA Aircraft Registration
- Aircraft Escrow Service (Service offered by our partner company)
-Aircraft Title Search.
-Handling of all export and import papers, including N-registration.
- Aircraft Re-Registration.
If you wish to have an individual quote, please go to contact.